About
#GivingTuesday arrives just in time to warm our hearts 💙
When you prioritize the college today and make your gift, you will immediately provide access and opportunity for students to experience Wheaton's dynamic and unique liberal arts education. Your contribution can:
Preserve Wheaton's idyllic and historic campus for generations to come
Honor a favorite Wheaton professor & mentor as your way of showing your gratitude
Help Wheaton develop critical thinkers who value an equitable and just world by supporting Diversity, Equity and Inclusion initiatives
Transform campus life by supporting the academic and experiential programs
Your support will allow Wheaton to build on our traditions while ensuring transformation.
Updates
Warm up with Wheaton!
---
As our way of showing our gratitude for supporting Wheaton College during this season of giving, when donors make a gift of $25+, they will receive limited edition Wheaton tech tip gloves*
For those donors who begin supporting Wheaton all-year long by setting up a monthly recurring gift of $10+, they will get cozy with a limited edition Wheaton scarf*
Lastly, any donor who builds on tradition while ensuring transformation and initiates a monthly recurring gift of $18.34+ will stay warm this winter because we will send both the limited edition Wheaton tech tip gloves and scarf*
*All gloves and scarves will be shipped by December 15th, but arrival dates will vary.
366 days ago by
Patty Grundy
Wheaton Pride Runs Deep
---
Another way you can showcase your Wheaton Pride today is by donating to the college on #GivingTuesday.
Three reasons why your donation should make you proud:
You will be investing in the Wheaton journeys of the intellectual and innovative students who make Wheaton shine.
You will wear Wheaton's newest winter fashion and represent our college's warm and welcoming community, which helps bring more awareness to our institution.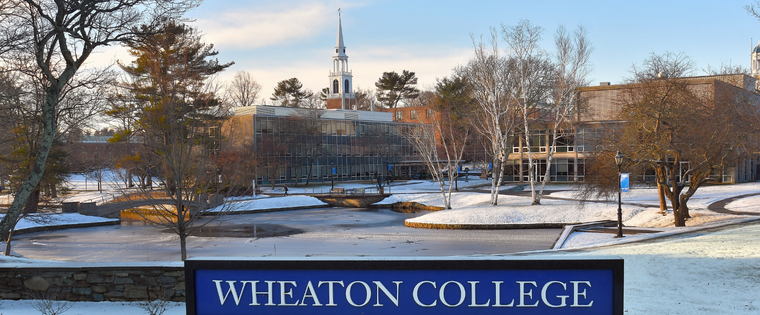 You will become an integral member of Wheaton's family of donors who, year after year, inspire hope for Wheaton's future. Your support provides the fuel for Wheaton to preserve its timeless traditions.
During this season of giving and gratitude, we hope your Wheaton Pride warms your heart 💙
385 days ago by
Patty Grundy
---
| Class Year | Donors | Raised ($) |
| --- | --- | --- |
| 1978 | 17 | $5,815 |
| 1983 | 3 | $700 |
| 1941 | 0 | $0 |
| 1946 | 0 | $0 |
| 2015 | 5 | $150 |
| 1944 | 0 | $0 |
| 1940 | 0 | $0 |
| 1980 | 2 | $75 |
| 1981 | 2 | $100 |
| 2001 | 0 | $0 |
| 2022 | 0 | $0 |
| 1965 | 0 | $0 |
| 1974 | 3 | $100 |
| 1942 | 0 | $0 |
| 2018 | 1 | $150 |
| 1967 | 1 | $100 |
| 1996 | 1 | $100 |
| 1973 | 4 | $1,550 |
| 1986 | 3 | $363 |
| 1948 | 0 | $0 |
| 1960 | 1 | $1,000 |
| 1968 | 8 | $3,600 |
| 2016 | 2 | $100 |
| 2008 | 12 | $752 |
| 2004 | 2 | $1,525 |
| 2020 | 3 | $325 |
| 1952 | 0 | $0 |
| 1977 | 7 | $670 |
| 1997 | 4 | $125 |
| 1991 | 3 | $75 |
| 1988 | 3 | $550 |
| 2011 | 4 | $1,500 |
| 2013 | 2 | $150 |
| 1963 | 3 | $700 |
| 1992 | 2 | $178 |
| 1976 | 3 | $275 |
| 1975 | 3 | $325 |
| 2005 | 1 | $200 |
| 1945 | 0 | $0 |
| 1994 | 5 | $1,300 |
| 2012 | 2 | $1,450 |
| 2010 | 4 | $150 |
| 2009 | 2 | $488 |
| 2014 | 3 | $175 |
| 1982 | 0 | $0 |
| 1971 | 1 | $200 |
| 1970 | 5 | $537 |
| 1955 | 0 | $0 |
| 1990 | 2 | $153 |
| 1961 | 0 | $0 |
| 1972 | 3 | $325 |
| 2000 | 1 | $25 |
| 1993 | 2 | $100 |
| 1964 | 1 | $50 |
| 1987 | 1 | $100 |
| 2017 | 1 | $25 |
| 1969 | 1 | $50 |
| 1962 | 2 | $50 |
| 1953 | 0 | $0 |
| 2007 | 1 | $165 |
| 2019 | 0 | $0 |
| 1959 | 1 | $100 |
| 2021 | 0 | $0 |
| 1995 | 6 | $688 |
| 1958 | 0 | $0 |
| 1949 | 0 | $0 |
| 1989 | 0 | $0 |
| 1951 | 0 | $0 |
| 1966 | 3 | $450 |
| 2002 | 0 | $0 |
| 1999 | 2 | $200 |
| 1979 | 0 | $0 |
| 1985 | 2 | $175 |
| 1956 | 0 | $0 |
| 1954 | 0 | $0 |
| 2006 | 4 | $250 |
| 1950 | 0 | $0 |
| 1984 | 2 | $275 |
| 1943 | 0 | $0 |
| 1998 | 2 | $75 |
| 1957 | 0 | $0 |
| 2003 | 0 | $0 |
| 1947 | 0 | $0 |
Most Recent Donors
View All Donors
---
---